THE CHAMBER
PERFORMER SPOTLIGHT
Appearing on our stage at 10:30pm...
Paloma Negra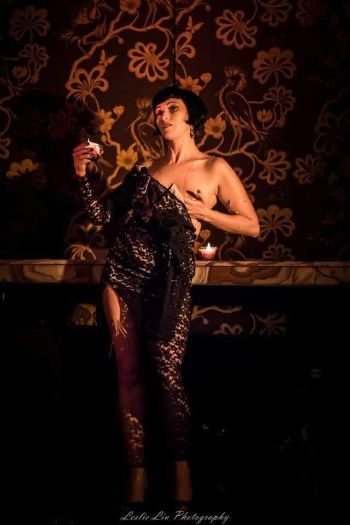 Paloma Negra is a contemporary dancer who is now a performance artist.
In the last 10 years she has been dedicated to exploring the performers mind in relation to aging, sexuality=ritual of performance, and it's fetish (obsessive) subtext.
In the last 4 years she has been performing and creating with partner in crime Mistress Tokyo.
... and then at 11pm
Ophelia Dixon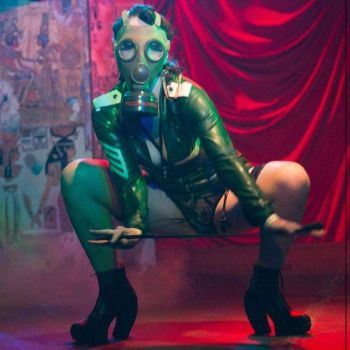 Ophelia Dixon, a salacious siren and vivacious vixen, has been intoxicating audiences with her hypnotic flair for decadent costumes, burlesque and fire performance for years.
Always combining a number of different styles and genres in her sizzling acts, this grinder girl performance is gonna get a little bit weird...so don't miss it!